Internship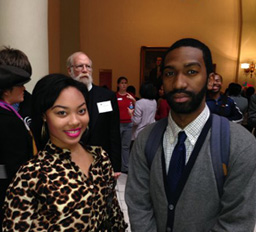 The Georgia Close Up foundation offers paid and unpaid internships to undergraduate and graduate students. Student Volunteers are recruited to facilitate the workshops and seminars. Each program conference has a central focus or issue. These programs instill a sense of individual empowerment in the students, through a gained knowledge of our country's various issues, public policies, processes and practices. Past conferences have been held at the Georgia Capitol, the Carter Center, and the CDC/Rollins School of Public Health.
Paid Internship
Position description:Immediately seeking a highly efficient, well-organized, articulate and motivated individual to fill an intern position. Applicant should be hard working and energetic, must possess excellent writing and proof reading skills. Website design and management experience preferred, but not necessary.
Intern will be required to work with diverse people, relating on all different levels, from kids to senators, and communicate via email, fax and phone. He or she will get excellent on-the-job training for event planning and program administration, while working in a flexible, versatile environment with people who are passionate about what they do for a living. A requirement for this position is to telecommute 75% of the time. You will have meetings with the chairman and other personnel a few times a month. Attendance on at least the first day of every conference is requested.
A strong knowledge of the conference topics MUST be demonstrated in the cover letter and the interview. Please see the organization website (www.georgiacloseup.org) to view the upcoming programs and complete independent research to familiarize yourself with the issues.
In your cover letter, please address the following:
Discuss one or more of the conference topics and your interest in the area;
Describe your greatest strength and weakness;
Describe any other skills you have (languages, computer programming skills, or familiarity with a certain subject area).
Feel free to add any other information that may help your application.
This is a wonderful opportunity for a vibrant, multi-talented individual to utilize their skills in supporting the growth of a small yet dynamic non-profit organization dedicated to creating informed global citizens.
Benefits:
Stipend
On-the-job training for event planning and program administration
Fine-tuning organization and mediation skills
Work with a nationally recognized organization
Flexible hours (5-20 hours/week)
Telecommuting 75% of the time
Excellent reference upon completion of internship Fulfillment of beneficial civic involvement
Internship Period: 6 months (October 2011 through March 2012)
Location: Metro Atlanta
Sectors: Public Education - Non-Profit - Political (Government)
Stipend: $1,000-$1,800 per period
We are in need of college students to serve as unpaid interns in the following areas:
Website Design/Management
Marketing
Conference Workshops/Seminars
If you are interested in serving Georgia Close Up Foundation and feel that your talents will benefit us, we want to hear from you! Please e-mail your resume and what service you wish to offer to

This email address is being protected from spambots. You need JavaScript enabled to view it.

.