About Us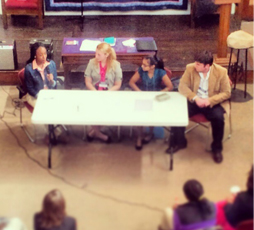 Georgia Close Up is a nonpartisan, nonprofit educational organization, which encourages responsible participation in the democratic process through educational programs in government and citizenship. Georgia Close Up is committed to developing new and better ways for young people, teachers, and citizens of all ages to gain a practical understanding of public policy. They learn how this affects their lives and in turn how they can effect change.
Georgia Close Up was designed by local teachers and community leaders to focus on state and local issues, as well as national issues that have local impact. It is funded by the national Close Up Foundation, program fees from participants, and such community corporate sponsors.
The Close Up Foundation, the national foundation, is in its third decade of involving high school students in the democratic process. Since 1971, the Foundation has brought more than 500,000 participants to Washington, D.C. for the unique experience of studying government on location. Through its nationwide programs and activities, Close Up strives to help people understand the responsibilities and opportunities of citizenship in the United States.
History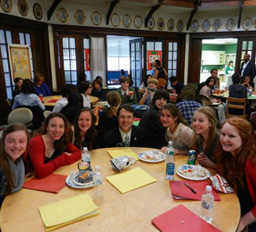 For the last 30 years, Georgia Close Up has conducted over 65 local programs on topics ranging from state legislation to public health or the environment. More than 7,200 students, teachers, parents and senior citizens have participated in our local education programs. With a small grant from the Close Up Foundation, community support, and a host of volunteers, Close Up has been able to bring speakers such as Former President and Governor Jimmy Carter to our conferences. Other guest speakers who have participated in Georgia Close Up programs include Former Ambassador and Mayor Andrew Young, Former Governors Zell Miller and Roy Barnes, Secretary of State Cathy Cox, Lieutenant Governor Mark Taylor, Former Congressman Ben Jones, Former Texas Governor Ann Richards, civil rights leaders Julian Bond and Vernon Jordan, as well as countless state representatives, dignitaries, officials, experts and specialists who have addressed participants on different issues throughout the years.
Mission Statement
Georgia Close Up's mission is to encourage informed active citizen participation in the democratic process and for young people, teachers, and citizens of all ages to gain a practical understanding of how public policy affects their lives and how they can affect public policy. Georgia Close Up is committed to developing new and better ways for young people to become effective participants by providing a balanced perspective on issues.
Legislative Conferences
Each year, Georgia Close Up has two conferences focusing on legislation at the state level for middle and high school students at the Capital Education Center (CEC). Some of our objectives are to heighten political and social awareness among our participants, fill a need for law and civic education outside the classroom, and reinforce the idea that individuals can make a difference in our community through civic activism. During these three-day conferences, Georgia Close Up's team of trained program instructors and site coordinators provide intensive discussions on legislation as it relates to young people. Students have the chance to meet with their state legislative representatives, tour the Capital, and find out how the legislative process works. During the conference, bills are debated and voted on. The results are forwarded with accompanying letters from the students to each state senator and representative. In the words of Georgia Close Up's Chairperson, Ron Thomas, "The program is designed to put students in the driver's seat, down in the trenches of state government activities. When the participants walk away, they are never the same".